NUWAVE Communications, Carousel & Microsoft Teams Voice
Enabling Carousel to onboard customers quickly and easily with a Microsoft Teams Offer through iPILOT.
---
Customer Challenges
The existing offer of taking an SBC, virtualizing or hosting it in a data center was complex. During covid Carousel also ran into hardware supply issues for physical SBC's. Additionally, bringing in new carrier services was time consuming. Professional service for manual builds takes time and can be resource intensive. Countless hours on network diagrams going back and forth was not the best use of time and Carousel would end up extending projects.
Partner Solution
By using iPILOT and NUWAVE, Carousel can plan and deploy a Microsoft Team's phone offer quickly.
Their profit margins have increased by 50-70% in a much shorter time frame because they can now quickly reach the MRC's and offer their service. In a very short amount of time, Carousel was able to turn up over 25,000 users.
In addition, they are now able to provide a full range of telephony services such as paging, ATA's, and Fax options. Disaster Plans have also allowed them to secure customers with stringent recovery and security requirements.
Customer Benefits
Carousel's customers can login and self-serve through their white-labeled version of iPILOT. It gives their customers complete control over their voicenetworkwhileallowingfor visibility into the Carrier side and provisioning side. Customers no longer need to run large provisioning scripts in order to do ongoing voice management.

At-a-glance:
Customer: NWN Carousel
Website: https://nwncarousel.com/
Customer Size: 5000+
Country: United States
Industry: Communications
Products and Services: MS Teams Direct Routing
NuWave Communications, Premera & Microsoft Teams
NUWAVE enables a UNIFIED, ALL-IN-ONE PSTN Calling Solution for Microsoft Teams
---
Customer Challenges
Premera faced a couple of challenges before making the switch over to Microsoft Teams.Because of the unexpected pandemic, the first challenge was trying to find a partner that could enable an All-in-One Microsoft Teams calling solution quickly and efficiently.The second challenge was that they did not have the time or resources to deploy their own SBC ecosystem that would enable their PSTN calling solution. This challenge was compounded by a lack of familiarity with Microsoft Certified SBCs.
Partner Solution
By providing an aggregated PSTN/SIP Trunks/carrier service, E911, SBC as a Service, and iPILOT Provisioning-portal to Premera's IT team, NUWAVE has facilitated the integration of Microsoft Teams Voice into Premera's O365 tenant. NUWAVE now provides continued support with provisioning expertise on porting, provisioning, and assigning numbers.
"All through the user migration process (and even to this day), NUWAVE keeps in close communication with us to make sure they understand our challenges and to ensure they are adding value." – Scott Francis, Manager, Contact Center & UCC Technologies, Premera
Customer Benefits
"The overall outcome with NUWAVE has been outstanding, but not just in the sense that they satisfied the Microsoft Teams Direct Routing solution. NUWAVE stepped into partner position from day one. They met with our team repeatedly to help us understand the system integration and user provisioning process through iPILOT. As soon as COVID-19 hit we made a phone call to NUWAVE, and that same afternoon – Premera had extra SIP trunks and extra telephone numbers to assign executive staff who needed to abandon their Avaya desk phone and take calls from home through Microsoft Teams." – Scott Francis

At-a-glance:
Customer: Premera
Website: https://www.premera.com/
Customer Size: 500+
Country: United States
Industry: Health, Insurance
Products and Services: MS Teams Direct Routing
NuWave Communications, SDCOE & Microsoft Teams
NUWAVE & iPILOT deliver a comprehensive Teams Calling Solution in minutes, not months.
---
Customer Challenges
When the pandemic first started, SDCOE began to implement a variety of solutions that enabled their staff to work from home. This quickly became a hassle as their staff was having problems managing all the different systems.In addition, their aging voice infrastructure and outdated PBX system was lying dormant and unused at their facilities. Replacing that with a newer system would be a costly and time-consuming undertaking. Not only that, but because of the nature of remote work, it was also mounting up to be a security risk as most of their staff began using their personal phones to communicate during the pandemic.
Partner Solution
NUWAVE's Direct Routing for Microsoft Teams Voice was the perfect, secure, and all-encompassing solution that SDCOE was looking for. By implementing iPILOT, SDCOE was able to quickly bring unity to their organization by enabling their Microsoft Teams Telephony system, and easily port all their existing numbers.Shortly after using NUWAVE's Microsoft Teams Voice Solution, SDCOE was able to retire their old PBX system and completely replace it with Microsoft Teams Voice. Because of this, an extra layer of security was now added, allowing their staff to make calls directly from their SDCOE Caller ID and phone number while using their devices.
Customer Benefits
Overall SDCOE had a very positive experience using NUWAVE's Microsoft Teams Voice Solution, with NUWAVE going above and beyond by working with additional vendors in order to implement a holistic Microsoft Teams Voice Calling Solution. Shortly after implementing Teams, SDCOE was able to completely replace their old PBX phone system, saving them over 160k on their current phone bill. They now have an all-in-one solution that allows for privacy calling, better collaboration, and dial by name features that make it easy to adopt by their robust staff.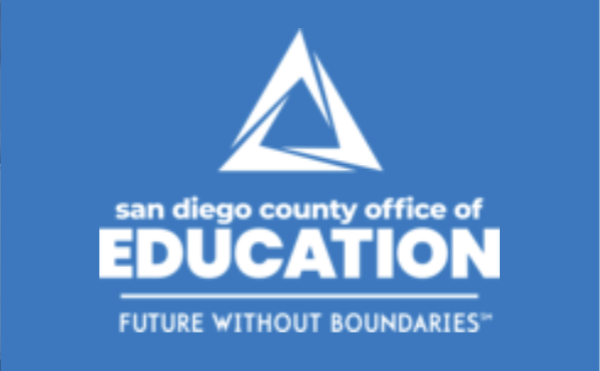 At-a-glance:
Customer: San Diego County Office of Education
Website: https://www.sdcoe.net/
Customer Size: 1600+
Country: United States
Industry: Education
Products and Services: MS Teams Direct Routing