20+ YEARS OF EXPERIENCE & EXPERTISE
"NUWAVE is focused on the simplification, automation, and innovation that enhances our partners to be successful in the ever-changing marketplace. Our goal is to enable a scalable future for all that strive to be the best in their cloud communication service offerings."
Mark Bunnell - COO
SIMPLE VOICE SOLVED
NUWAVE SYNTHESIS™ is a product that allows partners/carriers/operators to bring their own SIP trunks and interconnect into the NUWAVE carrier grade Network to enable the deployment of Cloud Communications through Teams or Zoom.
Our SYNTHESIS Platform solves for:
API Integration Requirements
Global Connectivity & MAPS Requirements
Single Pane Cloud Platform(Zoom & Microsoft Teams) Automation & Management
Geo-Redundant Network Integration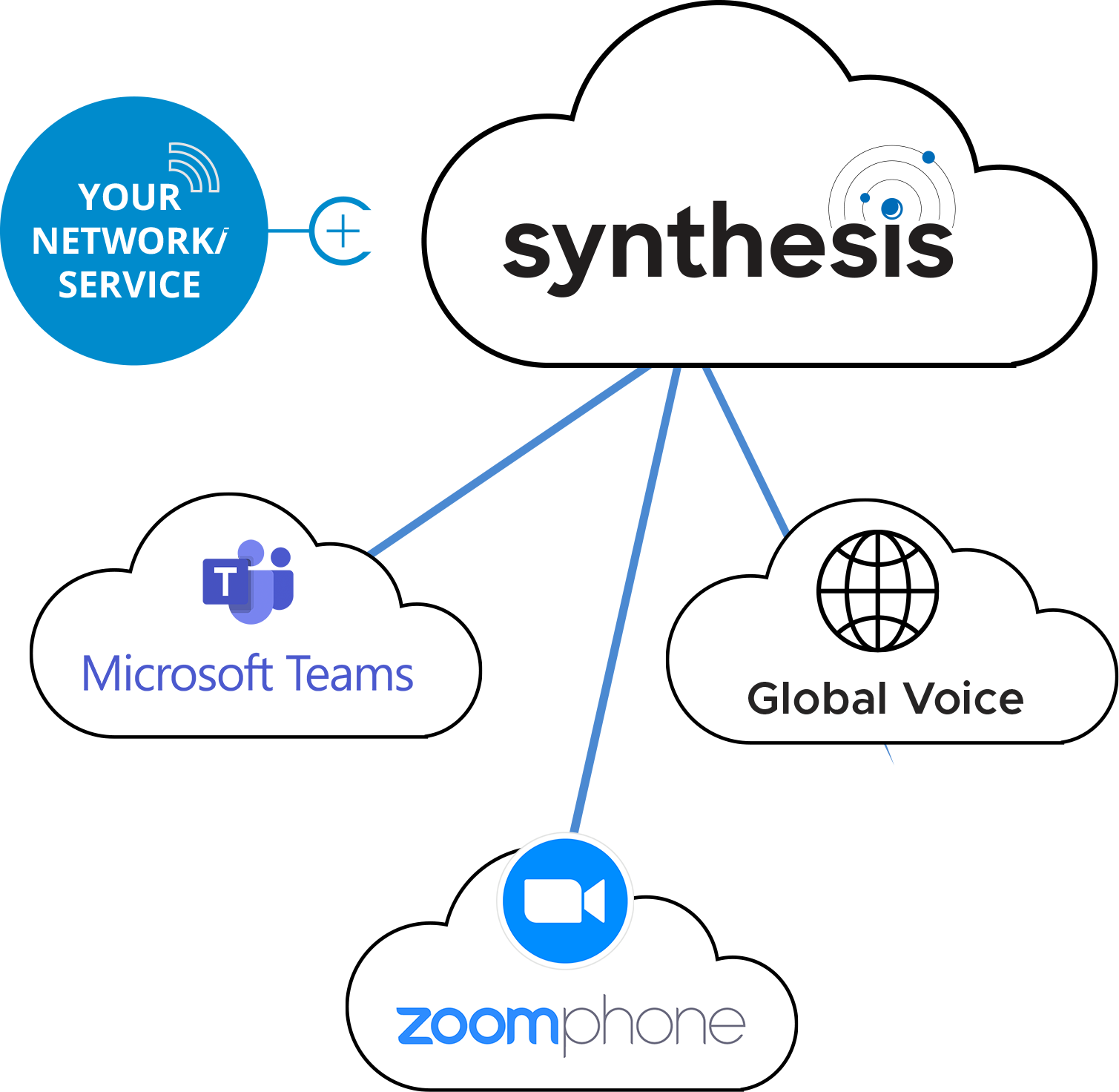 Growing Market
With nearly 80 million monthly active users across over 180 countries, Cloud Communications brings rich calling capabilities that have changed the way we work. Cloud Communications continues to innovate the calling space, allowing for more effective, collaborative, and engaging phone calls.

Increase Revenue
Offer your service in a new market through the Cloud Service Provider ecosystem of your choice and increase your revenue potential. Increase profit margins and profitability within traditional market segments such as Enterprise while expanding your ability to enter markets such as SMB.

Turnkey Solution
Accelerate the Deployment of your Cloud Communication Offer to days, not months or years. Combined with iPILOT, SYNTHESIS provides a zero-touch, fully elastic platform which allows for on-demand scalability while decreasing the overall complexity of managing and deploying your service offer.
How it Works
Gain Access
Simple SIP trunk Connection allows for Global connectivity & support along with Seamless integration into Cloud Service Platforms.
Quickly Enable
iPILOT allows you to automate your provisioning, providing Accelerated Deployment of your Cloud Voice Service offer (days, not months)
Go to Market
100% GTM Readiness to White-Label your custom solution and Go-to-Market with your own Operator Connect Offer.

White Label Ready
NUWAVE's white label ready product allows for a seamless integration into Operator Connect. By simply connecting a SIP trunk to NUWAVE's geo-redundant, carrier level network, you get global connectivity & support with the ability to quickly and easily deploy your Microsoft Teams Operator Connect offer.

Dedicated Roadmap
NUWAVE's turnkey partner model takes the guesswork out of joining the Microsoft Teams Operator Connect Program. It provides Carriers & Operators with the tools and resources needed to start selling a Microsoft Teams Voice service today.

Dedicated Support
As your partner, we provide 24/7 support for your platform, as well as provide you with management training, online support, and an online portal with all the information and procedures you need to succeed with your offer.
Let's Get Started
Give us a call or fill in the form below and a member of our team will contact you shortly.