How BSI Certifications Benefit NUWAVE Partners
NUWAVE has recently increased its security posture by adding 3 more ISO certifications to its existing ISO 27001 status. ISO 27017, 27018, and 27701 certifications are now also in place for meeting the NEW Industry standard for protecting Enterprise Cloud services that NUWAVE takes to market to customers and enables through its Partners.
NUWAVE has chosen to implement the most trusted global security certification, audited by independent bodies to ensure compliance with strict standards of practice, fostering trust and assurance.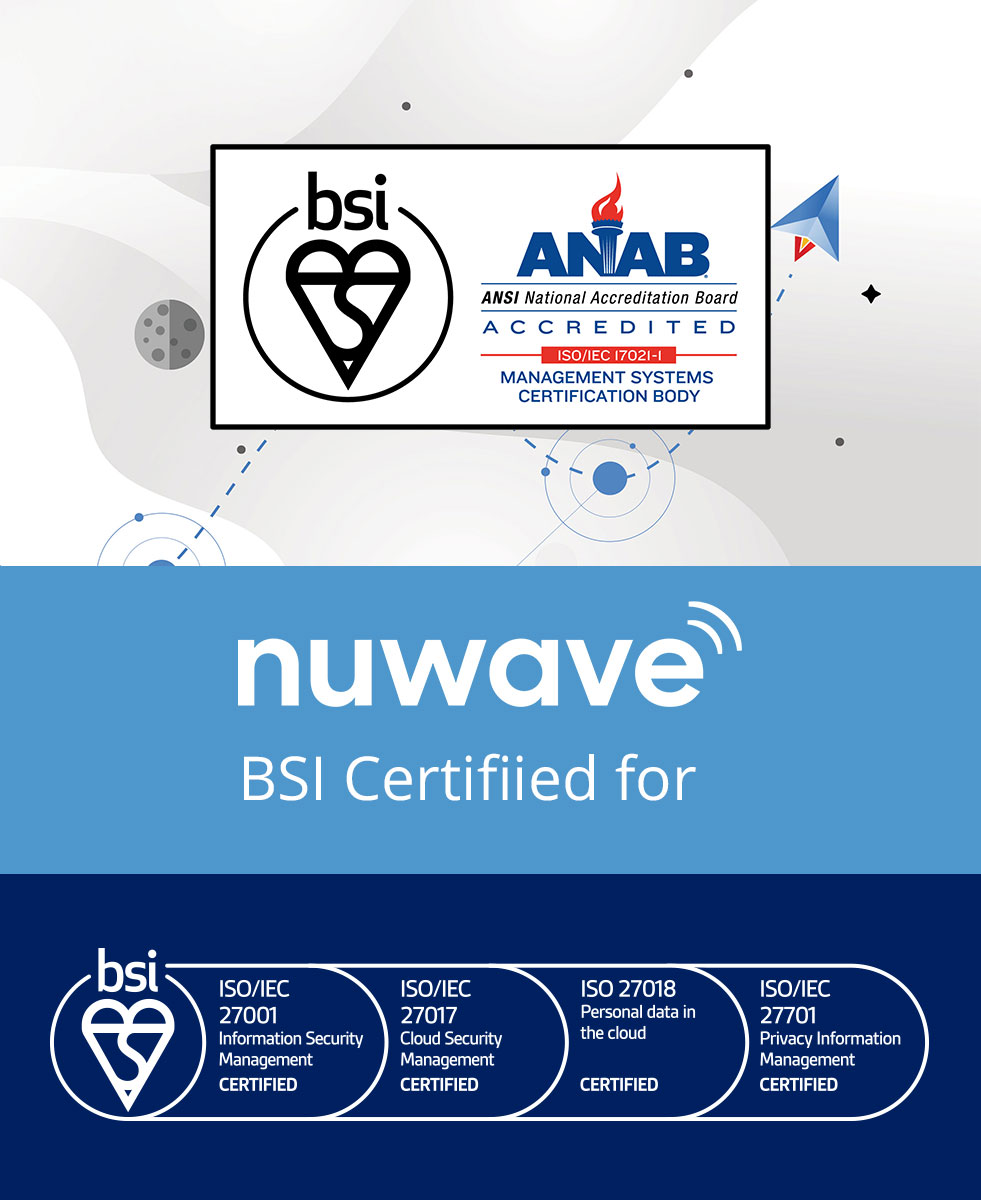 Reduces the risk of cyberattacks…
by processing customer data securely according to best practices.
Improves process and strategies…
by creating repeatable systems of accountable measurement.
Increases system and business resiliency…
by designing and testing business continuity management.
Aligns to customer requirements…
by recording customer requirements and auditing compliance.
Structures policy to comply with complex regulations…
by documenting regulatory obligation and auditing compliance.
Establishes trust, confidence and assurance…
because NUWAVE adheres to an international standard with measurable accountability to partners and customers.